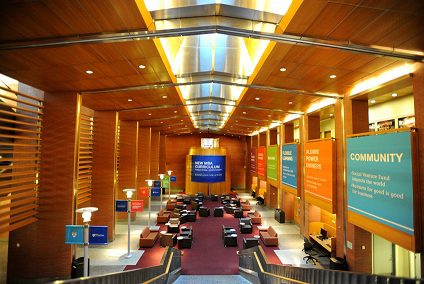 Like all institutions of higher learning, Wharton thrives on its intellectual capital—the students and faculty who engage with each other each day, developing, acquiring and sharing transformational business knowledge.
Wharton has a wide-ranging new portfolio of engagement initiatives that enrich all aspects of the Wharton experience for students and faculty alike.
"Students who are well-prepared and excited to learn inspire faculty in their teaching efforts," Dean Thomas S. Robertson said. "Inspired faculty, in turn, inspire students. The cycle is reinforcing, but it also requires institutional support. So the question for us was: how can we create the best environment to constantly fuel this virtuous cycle?"
Here are some ways that Wharton actively engages with its students.
New Curriculum

Faculty Videos

Faculty Pages

Course Matching System

Global Modular Courses

San Francisco Semester

Lifelong Learning

Iron Prof

Leadership Simulation

Leadership Programs

Student Life Directors
Create a welcoming and supportive environment, encouraging students to take safe risks and extend themselves.
Enhance the connection students have with their Wharton classmates through various events and activities.
Get to know students and understand what they want out of their MBA, guiding them through the numerous opportunities that Wharton provides to enrich their experience.
Facilitate the organization of clubs and conferences — venues where students can shape their own unique experience.
Empower student success by offering timely support and serving as a dependable presence at cluster events and other activities that define them.

Student Life Fellows
Ensure that the Wharton experience is good for everyone, providing more opportunities and broader options for each student.
Be mindful of individuals' needs and goals and recognize that they are different than their own and unique to other students.
Create an environment that is judgment-free and fosters a culture of acceptance and engagement

Student Feedback

Executive Coaching

Enterprise Career Search

Alumni Power Dinners

Entrepreneurship at Wharton
by