Wharton MBA students gathered in Jon M. Huntsman Hall Friday for the unique opportunity to meet with U.S. Treasury Secretary Jacob J. Lew as he passed through Philadelphia discussing historic changes in currency that will better reflect American history.
Eleven graduate students from Wharton Women in Business, a club that supports, empowers and connects Wharton MBAs, alumnae and the community, and the Wharton 22's, a partner organization working towards gender equality, listened intently as Lew touched on topics ranging from currency to tax policy.
Lew, who stopped at Wharton after touring the Marian Anderson Residence Museum in South Philadelphia, was excited to speak with students about the Treasury Department's creation of new design concepts for the $20, $10 and $5 dollar notes, reflecting the theme of democracy.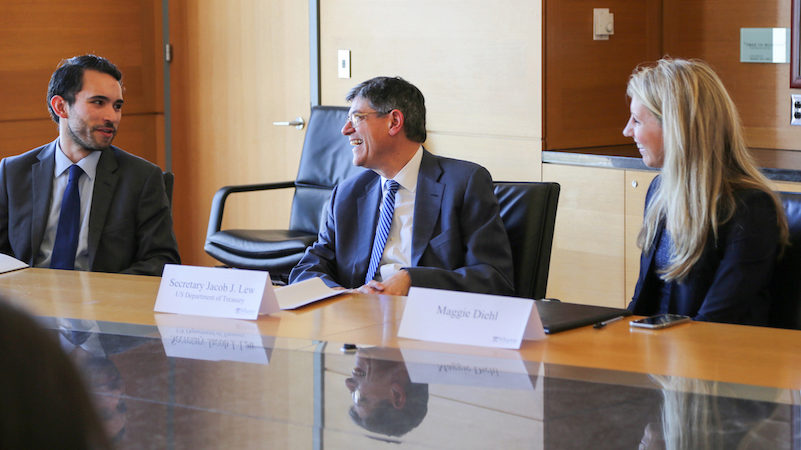 A portrait of Harriet Tubman will be featured on the front of the new $20. Future designs will also feature images of Marian Anderson, a 1940s opera and civil rights singer, Eleanor Roosevelt, Martin Luther King, Jr., Harriet Tubman and Susan B. Anthony, among other important figures.
"The fact that we heard from so many people the first few days (after the April announcement about the currency), it reflected a conversation going on about history," Lew said. "I was thrilled we could trigger a discussion of American history."
Divinity Matovu, a second year MBA student, said the first time she saw a person of color on money was when she was 19 and living in Kenya. "It changed my life," she said. "I'm thrilled with this change that the Treasury is making. By the time my four-year-old daughter has a relationship with money, she'll never have to experience the idea of not being represented on our currency." The new currency will be unveiled over the next few years.
"I'm very excited about this," Lew said. "Our money will tell the story of all Americans …this will be a lasting change on how we think about images on our money."
Before departing, Lew gave a personal pitch to the students to consider a career in government service. "I wish you all much success. I hope in all of your professional lives, public service will be one of them. I don't think there's any place to feel like you're making as much of a difference than in the public space."
—Michele Besso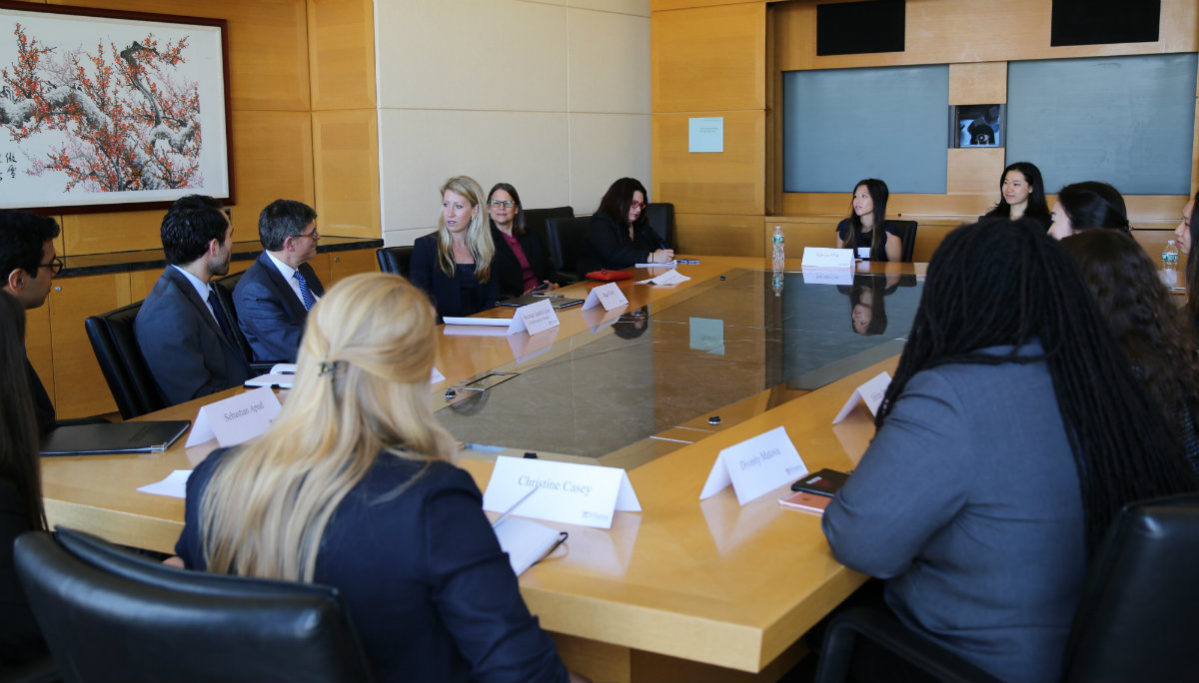 by