1)      Use the Search News box at the top of the page to conduct a search:


In this example, we'll search for faculty member Olivia Mitchell.
2)      Type in your search term ("Mitchell," in this case) and press "Enter" or the arrow icon.

3)     You'll now see a page of search results: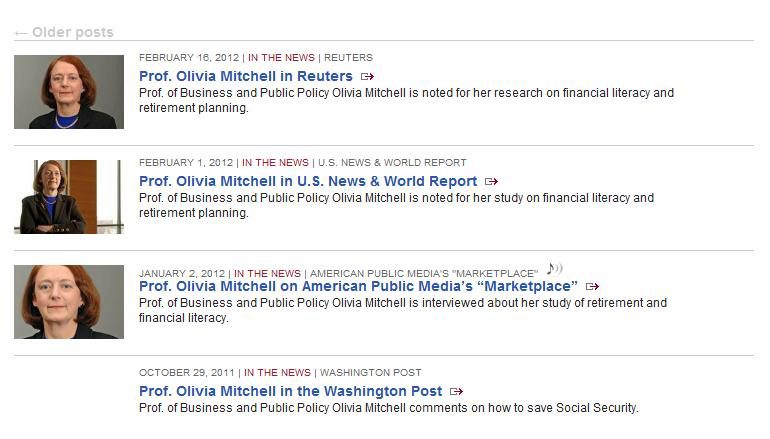 4)      Look at the top of your browser window.  You'll see the web address (URL) of the Search Results page:

5)     Add &feed=rss2 to the end of that URL (see highlighted portion) and press "Enter":

6)      You'll now see the feed of your search results: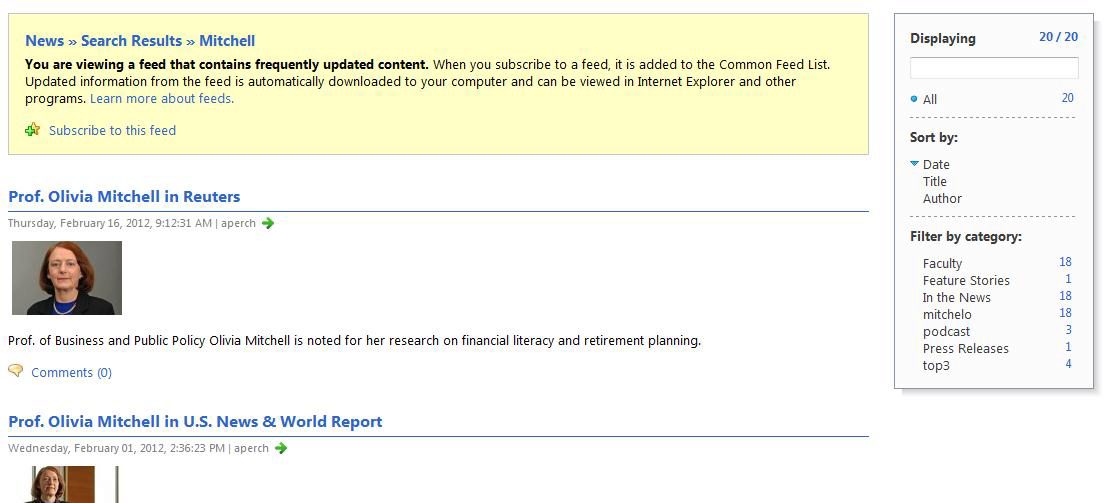 When new content mentioning "Mitchell" (your search term) is added to the Wharton News page, this feed will update.  That means the feed will always contain up-to-date content from our site.
7)      Now, you can subscribe to this feed.  To view the content, use an RSS reader or feed the content to your website.
Here is some background information on RSS feeds and how to find an RSS reader: