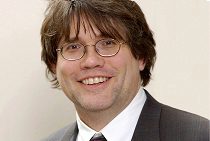 Some University of Pennsylvania students who are business majors are learning about ways businesses can work to help society.
Students in Penn's Wharton School can take a secondary concentration in Social Impact and Responsibility, which is offered through Wharton's Legal Ethics and Business Ethics Undergraduate Program.
Currently, there are 20 students declared in the concentration, but director Philip Nichols says interest is increasing, with more than two-dozen students inquiring about the program this semester.
Nichols says, "What's happened over the last decade, particularly since the economic crisis in 2007, has really brought home to everybody, in particular people who study business, that there's a real connection between decisions that are made by business people and how the rest of the world fares, and that's worth studying."
The concentration aims to help students think about ways businesses can help to improve society in areas that are not always associated with business.
"The students who take this concentration generally are studying it because they want to make responsible decisions or because they want to understand the relationship between those decisions and what happens," Nichols says.
The concentration takes a multi-disciplinary approach by incorporating into the curriculum courses such as Urban Studies, Health Management, Marketing and Finance.
Nichols says students who've gone through the concentration are very well rounded and prepared for the workplace.
"They're able to think critically about large issues and the relationship between action and those issues, which is invaluable for anyone who's entering a policy-making type position, [such as] management, law, medicine and social work."
Additional information about the Social Impact and Responsibility concentration is at  http://lgst.wharton.upenn.edu/programs/socialimpact.cfm.