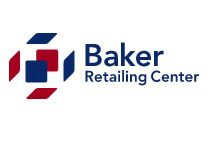 June 20-21 at the Fashion Institute of Technology New York City
Co-Sponsored by the Baker Retailing Center at the Wharton School, the Marketing Science Institute, and the Fashion Institute of Technology
Retailing in a Global, Multichannel World, a conference to be held at the Fashion Institute of Technology (FIT) in New York City on June 20-21, will explore how retailers and manufacturers are responding to the challenges of a rapidly expanding and evolving marketplace. Drawing on lessons learned from manufacturing, retailing, and academia, executives and other leaders in the field will address the rise of the global consumer, the in-store shopping experience, and managing the retail experience across multiple channels.
Speakers and panelists will include Jay H. Baker, former president and director, Kohl's Corporation; John Deighton, Harvard Business School and executive director, Marketing Science Institute; Barbara Kahn, The Wharton School and director, Baker Retailing Center; Michael Gould, CEO, Bloomingdale's; Brendan Hoffman, president and CEO, Bon-Ton Stores, Inc.; John Copeland, senior expert in the Marketing and Sales Practice, McKinsey & Company; Dr. Joyce F. Brown, president, FIT; Robin Lewis, CEO and managing editor, The Robin Report; and Michael Dart, principal head of Private Equity and Strategy, Kurt Salmon Associates, among others.
They will discuss such topics as "The New Rules of Retailing," "The American Shopper Landscape," "New Business Models in Retailing," "Multi-Channel Retailing," "The Global Consumer," and "The In-Store Experience."
For a full agenda of speakers and topics, go to www.msi.org/Retailing2012.
The cost of the conference is $495 for businesses and $250 for academics. To register, go to www.msi.org/Retailing2012.
Retailing in a Global, Multichannel World starts at 7:30 am on June 20 and ends at noon on June 21.
About the Marketing Science Institute
Founded in 1961, the Marketing Science Institute (MSI) is a corporate-membership-based organization dedicated to bridging the gap between marketing theory and business practice. Leading researchers from universities worldwide participate in MSI research programs. As a nonprofit institution, MSI financially supports academic research for the development—and practical translation—of marketing knowledge on topics of importance to business performance. www.msi.org  
About the Jay H. Baker Retailing Center and the Wharton School
The Baker Retailing Center is an interdisciplinary research center at the Wharton School that was established by Patty and Jay Baker (W'56), former president of Kohl's Corporation. The Center's mission is to expand retail through student and alumni activities, knowledge creation, and global engagement. For more information about the Baker Retailing Center, visit http://www.wharton.upenn.edu/bakerretail.
Founded in 1881 as the first collegiate business school, the Wharton School of the University of Pennsylvania is recognized globally for intellectual leadership and ongoing innovation across every major discipline of business education. With a broad global community and one of the most published business school faculties, Wharton creates ongoing economic and social value around the world. The School has 5,000 undergraduate, MBA, executive MBA, and doctoral students; more than 9,000 annual participants in executive education programs; and a powerful alumni network of 88,000 graduates.
About the Fashion Institute of Technology
The Fashion Institute of Technology, a college of the State University of New York, has been a leader in career education in art, design, business, and technology for nearly 70 years. With a curriculum that provides a singular blend of hands-on, practical experience, classroom study, and a firm grounding in the liberal arts, FIT offers a wide range of outstanding programs that are affordable and relevant to today's rapidly changing industries. Internationally renowned, FIT draws on its New York City location to provide a vibrant, creative community in which to learn. The college offers more than 45 majors and grants AAS, BFA, BS, MA, MFA, and MPS degrees, preparing students for professional success and leadership in the global marketplace.