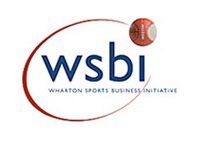 WSBI students join Doha GOALS' Student Ambassador programme while business school faculty members will power taskforces at the conference
DOHA, Qatar –Doha GOALS – Gathering of All Leaders in Sports – has partnered with the Wharton School of the University of Pennsylvania in advance of its December Forum. Four faculty members from the Wharton Sports Business Initiative (WSBI) will lead taskforces at the Forum, while WSBI students will join the Doha GOALS Student Ambassador Programme.
Doha GOALS was created under the patronage of His Highness Sheikh Hamad bin Khalifa Al Thani, the Emir of Qatar, and has been designed by the Aspire Zone Foundation and Richard Attias & Associates.
Sheikh Faisal Al Thani, Executive Director of Doha GOALS, said: "Doha GOALS was created to bring together leaders from corporations, from government, from NGOs and from academia. We're delighted to be working with Wharton to incorporate global research and cutting-edge business theories as the Doha GOALS community works together to find new solutions through sports for some of the biggest social challenges."
Kenneth Shropshire, the Director of the Wharton Sports Business Initiative said: "Working with the Forum is an extension of the work we have been doing with WSBI over the past several years, and am looking forward to working with the taskforce on federations and sporting governing bodies."
Shropshire has been involved with sports federations since he served as an executive with the Los Angeles Olympic Organizing Committee and on the International Boxing Association (AIBA); he is also on the board of USA Volleyball.
Mori Taheripour, faculty member in the Legal Studies and Business Ethics Department at the Wharton School of the University of Pennsylvania, will be leading the taskforce on women and girls. She is also a faculty member in the Goldman Sachs 10,000 Women Initiative, a partnership between the Wharton School and the American University in Cairo, and serves as senior advisor for Sport for Development in the US Agency for International Development.
She said: "Sport provides a unique and compelling platform for social change. For young women, participation in sports can bring numerous social benefits and challenge gender stereotypes. Having worked to maximise the power of sport for social good throughout my career, I am excited to lead discussions at Doha GOALS that will focus on increasing access to sports for young girls to promote their social, emotional, physical and educational evolution."
Derrick Heggans, Managing Director of the Wharton Sports Business Initiative, will be leading a taskforce on sport as a tool to alleviate social challenges in children and young adults. He said: "WSBI is constantly examining the issue of using sport to address social challenges for children and young adults across the globe, as well as contributing strategic resources to the issue."
Heggans was named to Sports Business Journal 2009 "Forty Under 40" list of most dynamic young executives in the business of sports; he previously served as General Manager of AOL's Sports Channel and served as an in-house attorney for the National Football League.
Scott Rosner is an Affiliated Faculty Member and one of the founders of the Wharton Sports Business Initiative. He teaches courses in The Sports Industry, Sports Law and Introduction to Law and the Legal Process to undergraduate students, Sports Business Management to MBA students, and Sports Law at Penn Law School. He was the Faculty Mentor to the University of Pennsylvania's men's basketball team from 2003 – 2008.
He will be leading a taskforce on the balance sheet for sport and said: "As someone who has spent considerable time throughout my career looking at the business of professional and amateur sports organisations, I am particularly looking forward to working with the Doha Goals Forum on this topic."
The four members of the Wharton faculty will moderate the taskforce conversations. They will be joined by Wharton students, who write session summaries from the taskforces, which will then be turned into white papers and policy recommendations.
Doha GOALS – Gathering of All Leaders in Sport – was created as a call to action that will bring together hundreds of key influencers from all spheres of life to assess the role of sport as a tool for social progress and economic development.
About Aspire Zone Foundation
Having been established in 2003 as a Sports City project, Aspire Zone Foundation (AZF) today works to develop sports champions, promote healthy lifestyles, provide sports medicine services, and galvanise the sports economy of today and of the future. Aspire Zone Foundation (AZF) is a pioneering international sport project, thanks to its member organisation which embraces Aspire Academy, Aspetar and Aspire logistics. All these corporate entities were unified by Emiri decree in 2008.
Located in Doha, Aspire Zone Foundation (AZF) boasts international-standard services and hosts global sports events; all of which contribute to the vibrant sports economy of Qatar. Aspire Zone is home to some of the world's finest sport amenities and services offering an impressive integration of sport, sports medicine and research, and sport education. It is a perfect setting to combine sport and leisure.
Moreover, AZF was voted the World's Leading Sports Tourism Development Project for the World Travel Awards 2011; an award that is deserved indeed. In 2011 alone, Aspire Zone was honoured with the successful hosting of high profile events, such as the opening ceremony of the AFC Asian Cup 2011, some of the tournament games, and some competitions of the regionally-renowned Arab Games.
About Richard Attias & Associates
Richard Attias & Associates is a strategic communications firm that provides private consultancy and idea initiatives. Our mission is to help leaders, corporations and nations build their global influence, catalyze innovation and lead the global exchange of ideas. Using our strategic and operational expertise, we create interactive platforms, living laboratories of human capital, and historic cultural exchanges that help foster positive change for the global community.
Some of the work that RAA has created or produced in the last year includes: New York Forum® and New York Forum® AFRICA; APEC CEO Summit in Hawaii; The New York Times Schools for Tomorrow, Energy for Tomorrow and Opportunities for Tomorrow conferences; Global Food Security Forum in Morocco; Global Competitiveness Forum in Saudi Arabia; Qatar – US Business Forum in New York; Conference of Nobel Laureates; and African Securities Exchange Association Summit.
Richard Attias is a global influencer and was the exclusive producer of the World Economic Forum meetings, including the Davos Forum for 14 years and the co-founder of the Clinton Global Initiative. With offices in New York, Paris, Doha, Rabat and Beijing, the RAA mission is a "call to action" to all global leaders, by creating borderless communities, and facilitating business opportunities for growth recovery through the New York Forum Institute, a not-for-profit Foundation.
About The Wharton School
Founded in 1881 as the first collegiate business school, the Wharton School of the University of Pennsylvania is recognized globally for intellectual leadership and ongoing innovation across every major discipline of business education. With a broad global community and one of the most published business school faculties, Wharton creates ongoing economic and social value around the world. The School has 5,000 undergraduate, MBA, executive MBA and doctoral students; more than 9,000 annual participants in executive education programs; and a powerful alumni network of 91,000 graduates.