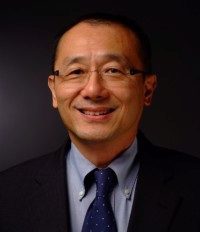 [feather_share]
Philadelphia, PA—The Wharton School of the University of Pennsylvania is pleased to announce the appointment of Charles Tseng as Chair of the Executive Board for Asia.  Tseng received his MBA from Wharton in 1979 and is President, Asia Pacific for Korn/Ferry International, a worldwide provider of talent and leadership consulting services. He assumed his role as Chair on March 1, 2013, and will complete a three-year term.
"It is an honor to have Charles Tseng serve as Chair of Wharton's Executive Board for Asia," said Wharton School Dean Thomas S. Robertson. "Mr. Tseng is a talented businessman and a proven leader whose expertise will serve as a powerful asset to the School." 
Tseng has more than 20 years of experience working in Asia Pacific markets, consulting with companies and groups to advise them on their talent management strategies. As President of the Asia Pacific region at Korn/Ferry International, he is based in Shanghai and oversees 17 offices throughout Greater China, India, ASEAN, Australasia, Japan and Korea. He is also a member of the Firm's Global Operating Committee. In 2008, Tseng was voted by Businessweek as one of the 50 most influential search consultants in the world.
"It is a great honor to be of service to the Wharton School, connecting alumni with the important strategic programs presently underway," said Tseng. "The Wharton School is uniquely positioned to contribute towards a better understanding between countries and civilizations, and I look forward to working with the Board in this regard."
Tseng's volunteer service extends beyond the Wharton School. He is a Fellow Member of the Singapore Institute of Directors and serves on the advisory board of the Centre for Strategic Leadership at the National University of Singapore Business School.
Prior to obtaining his MBA from Wharton, Tseng received an engineering degree with first-class honors from the University of Melbourne in Australia. His daughter, Pamela Tseng, and son-in-law, Sung-Min Chung, are both 2006 graduates of Wharton's MBA program.
Tseng succeeds Chanthol Sun, who completed his term as Chair but will continue to serve as a member of the Board. Sun received an Advanced Management Program (AMP) certificate from the School in 1997 and is based in Phnom Penh, where he serves as Senior Minister and Vice Chairman of the Council for the Development of Cambodia.
About the Wharton Executive Boards
The Wharton School has eight Executive Boards, including the Board of Overseers, the Graduate Executive Board, the Undergraduate Executive Board, the Alumni Executive Advisory Board, the Executive Education Advisory Board, and the Executive Boards for Europe, the Middle East and Africa; Asia; and Latin America. The boards are comprised of a remarkable network of distinguished professionals who offer their vision and expertise to the School.
About the Wharton School
Founded in 1881 as the first collegiate business school, the Wharton School of the University of Pennsylvania is recognized globally for intellectual leadership and ongoing innovation across every major discipline of business education. With a broad global community and one of the most published business school faculties, Wharton creates ongoing economic and social value around the world. The School has 5,000 undergraduate, MBA, executive MBA and doctoral students; more than 9,000 annual participants in executive education programs; and a powerful alumni network of more than 92,000 graduates.