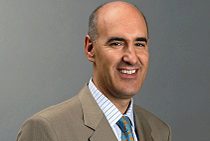 Joint MBA/MA and JD/MA Programs Prepare Candidates for International Business and Legal Careers; New Global Track Grows Quickly, Highlighting Cross-Cultural Competence
Philadelphia, PA – The Joseph H. Lauder Institute of Management and International Studies announced their new class of future global leaders with 72 new students joining their Class of 2015 who will be integrating a Wharton MBA or a JD from the University of Pennsylvania School of Law with an MA in International Studies.  These students will enhance their business or legal education with advanced training in foreign language and cross-cultural proficiencies.
"Our class of 2015 is obviously well qualified, having passed through a highly competitive process of getting into Wharton and Penn Law," says Mauro Guillén, Director of the Lauder Institute.  "But Lauder Institute candidates are particularly unique because they must meet additional foreign language requirements, which prepares them academically and practically to work in a global economic, political, and cultural environment."
Multinational corporations, non-governmental organizations and governments are becoming increasingly interested in MBAs or legal professionals with the ability to succeed in a global environment.  The Lauder Institute therefore attracts individuals seeking to differentiate themselves in the workforce and hone their global leadership and cultural fluency skills.
The Lauder Institute has a long history, stretching back to 1983, of offering customized language and cultural education in a number of specific language tracks.  The Class of 2015 will see two new candidates in Arabic, 15 in Chinese, 7 in French, three in German, 5 in Hindi, 6 in Japanese, 11 in Portuguese, two in Russian and 14 in Spanish.  The new "Global" track makes its debut this month with 7 candidates joining the ranks of a general, multi-component, international track focused on comprehensive global issues.
The Lauder Class of 2015 also represents an array of diverse professional backgrounds.   "We are excited to welcome individuals from international organizations such as the Teach for China, the Connected Farmer Alliance, the International Finance Corporation, and UNICEF," says Guillén. "We also have a number of incoming students from the consulting and financial services industry, many of whom are bringing deep international experience from their work overseas, whether it be at McKinsey in Dubai or Vienna to Deutsche Bank in Hong Kong or Enfora in Lima, Peru. Rounding out the group are students coming from the commercial businesses of General Electric, Delta Airlines, and Ultramar Panama and those hailing from the consumer products, energy, technology, and travel and hospitality backgrounds.
The Class of 2015 will also be participating in an intense, two month summer -immersion program from June 3rd through July 25th. The Arabic track will be visiting Rabat, Dubai and Tunis while the Chinese track will travel to Shanghai, Beijing and Taiwan.  In Europe the French track will spend time in Paris before traveling to Rabat and the German program will visit Berlin, Frankfurt, and Munich before exploring Istanbul.  The Hindi track will visit Delhi and Mumbai; the Japanese track students will travel to Tokyo, Kyoto and the Nagoya region; and the Portuguese track will visit Rio de Janeiro and São Paulo.  The Russian track will explore Moscow, St. Petersburg and Kiev while the Spanish track will be in Lima and Bogotá.  The new Global track is tentatively scheduled to visit Beijing, Shanghai, Singapore, Tanzania, London, Washington DC, and multiple locations in South Carolina.
About the Lauder Institute
The University of Pennsylvania's Lauder Institute, founded in 1983, combines a world–renowned Wharton MBA with a Master's in International Studies. Advanced language and foreign culture training, a two-month in-country immersion program, and a Master's Thesis from the School of Arts & Sciences all prepare Lauder Fellows for the ever-evolving global economy. This year's offerings include the new Global Program for students who are already fluent in several languages. Graduates join the diverse, supportive and committed worldwide Lauder community – continuing a nearly 30-year tradition of international business leadership.  The Lauder Institute also offers an MA/JD joint degree. For more information, visit www.lauder.wharton.upenn.edu.
About the Wharton School
Founded in 1881 as the first collegiate business school, the Wharton School of the University of Pennsylvania is recognized globally for intellectual leadership and ongoing innovation across every major discipline of business education. With a broad global community and one of the most published business school faculties, Wharton creates ongoing economic and social value around the world. The School has 5,000 undergraduate, MBA, executive MBA, and doctoral students; more than 9,000 annual participants in executive education programs; and a powerful alumni network of 91,000 graduates.
About the School of Arts & Sciences
The School of Arts & Sciences provides a foundation for the scholarly excellence that has established Penn as one of the world's leading research universities. The School enrolls 6500 undergraduates, admits approximately 250 students each year into its 32 doctoral programs, and offers a wide range of programs for lifelong learning. International studies are a vibrant enterprise at the School of Arts & Sciences. In addition to offering instruction in 50 languages, the school is home to an array of centers, programs and institutes dedicated to the study of world regions and contemporary global issues and conflicts.