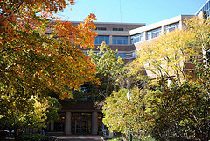 "Disrupting the Competition Through Knowledge-Based Strategies" Helps Executives Identify and Capitalize on Key Knowledge Assets
[feather_share]
PHILADELPHIA — Wharton Executive Education announces a first-of-its-kind program that helps executives contend with increasingly knowledge-driven competition. Disrupting the Competition Through Knowledge-Based Strategies provides a blueprint for identifying and managing the specific, critical knowledge assets needed to disrupt competitors, including tacit experience of key employees, a deep understanding of customers' needs, valuable patents and copyrights, shared industry practices, and customer- and supplier-generated innovations.
The new program, held in Philadelphia from October 28-30, 2013, brings together world-renowned experts, cutting-edge research, and practical tools to use existing and discover new knowledge to innovate; accelerate organic growth; reconfigure the competitive approach to new and existing markets; target power-producing acquisitions; forge powerful alliances; and identify, develop and manage talent.
Martin Ihrig, Learning Director of the program, heads a research initiative on the strategic and entrepreneurial management of knowledge at Wharton's Snider Entrepreneurial Research Center, and is also investigating the evolution and mapping of knowledge in the multibillion dollar ATLAS experiment at CERN. He notes, "As competitiveness and superior profits become increasingly knowledge-driven, many firms are investing in expensive knowledge management systems. But that's not the answer. You get a lot of information without distinguishing between what's strategically relevant and what isn't. Instead you need to identify and capitalize on the strategic knowledge embedded inside your firm, including untapped intellectual property, deep employee insight driven by experience, and internal best practices."
Other faculty in the new three-day program include Wharton Management Professors Ian MacMillan (author of Market Busters: 40 Strategic Moves to that Drive Exceptional Business Growth) and Peter Cappelli (author of Talent Management: Managing Talent in an Age of Uncertainty). Disrupting the Competition is designed for senior-level executives involved in corporate strategy, business development, and research & development.
Ihrig continues, "The critical knowledge firms need to take the disruptive lead is often much easier to identify than they think. The key is to extract the kinds of strategic knowledge that can create real competitive advantages, from identifying business opportunities that will accelerate organic growth to innovating around the customer experience in order to reconfigure products and services. Instead of trying to manage all of your knowledge assets, focus on those that can help you achieve your strategic goals, both internally and externally through open innovation and strategic alliances."
ABOUT THE WHARTON SCHOOL
Founded in 1881 as the first collegiate business school, the Wharton School of the University of Pennsylvania is recognized globally for intellectual leadership and ongoing innovation across every major discipline of business education. With a broad global community and one of the most published business school faculties, Wharton creates ongoing economic and social value around the world. The School has 5,000 undergraduate, MBA, executive MBA and doctoral students; more than 9,000 annual participants in executive education programs; and a powerful alumni network of more than 92,000 graduates