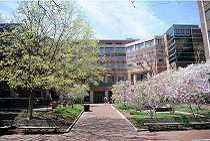 "The Strategic Decision-Making Mindset" Helps Executives Think Carefully, Critically, and Rigorously
[feather_share]
PHILADELPHIA — Wharton Executive Education has developed a new program to address a critical challenge facing companies in every industry: how to make leadership decisions in the face of uncertainty, ambiguity, and complexity. The Strategic Decision-Making Mindset is designed to improve judgment critical thinking skills.
Learning Director Kathy Pearson explains, "Decisions are at the heart of what companies do, and judgment and critical thinking have become much more important in this era of big data and business analytics. It is imperative to hone our decision-making skills to harness the benefits of available data and mathematical models, but also recognize that we cannot accurately predict the future in the long-term – and therefore should rely on other decision-making techniques."
The new three-day program, held in Philadelphia, Sept 23-25, 2013, will be taught by Pearson and Wharton Operations and Information Management Professor Maurice Schweitzer. It explores the decision process from start (the cognitive biases that inhibit good decisions) to finish (strategic execution on decisions).
Participants will discover tools to deal with uncertainty, learn how to contend with cognitive biases that affect their own and others' decisions, and deepen their understanding of how emotions influence decision making. The program explores the role of ethics in organizational decision-making, and addresses individual, group, and organizational decisions integrating cutting-edge research, behavioral economics, and tested approaches.
The Strategic Decision-Making Mindset will be beneficial to any executive charged with making decisions, including those moving from tactical to strategic roles and those involved in cross-functional decisions. Executives in organizations and industries whose decision-making approaches are shifting due to high levels of uncertainty, including telecommunications, financial services, and health care will also benefit from the program.
"Initially in your career, you get rewarded for getting things done. The emphasis is on analytics, short-term thinking, and management," explains Pearson, who is an adjunct associate professor at Wharton. "In many ways, 'business as usual' can work for tactical decisions. But you progress to a level where you have to start thinking long-term. And that's when I see a real split in talent — some people just don't recognize that they need a different set of skills and behaviors for short- and long-term decision-making. Those who can wear both hats will have the most success."
ABOUT THE WHARTON SCHOOL
Founded in 1881 as the first collegiate business school, the Wharton School of the University of Pennsylvania is recognized globally for intellectual leadership and ongoing innovation across every major discipline of business education. With a broad global community and one of the most published business school faculties, Wharton creates ongoing economic and social value around the world. The School has 5,000 undergraduate, MBA, executive MBA and doctoral students; more than 9,000 annual participants in executive education programs; and a powerful alumni network of more than 92,000 graduates