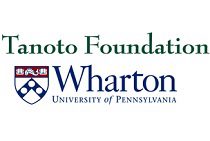 [feather_share]
Jakarta – Tanoto Foundation International and the Wharton School of the University of Pennsylvania announced today the launch of the Tanoto Initiative, a multi-component program to promote studies and research on ASEAN, with a focus on Indonesia.  Starting next month, selected Indonesian universities will collaborate closely with faculties in the Wharton School  to offer research grants, academic courses, exchange programs and scholarships aimed at deepening thought leadership and business education in the ASEAN region.
The Initiative was made possible through a donation by the Tanoto Foundation International, a non-profit organization founded by the family of international business entrepreneur, Mr. Sukanto Tanoto.
Speaking at one of the programs under the Wharton Faculty International Seminar held in Jakarta earlier today, Mr. Anderson Tanoto, a member of the Tanoto Foundation International's Board of Trustees, said, "The Tanoto Initiative is another step forward for Tanoto Foundation towards fulfilling the vision of my father, Mr. Sukanto Tanoto.  As a self-taught businessman, he is passionate about providing access to world-class education for those who cannot afford it. Indonesia's dynamic business environment will provide fertile ground to develop quality business education and academic inquiry."
To date, the Tanoto Initiative has confirmed its partnership with Universitas Indonesia and Universitas Gadjah Mada, and will continue to work with other universities in the country to extend its program reach.
Professor Harbir Singh, the Wharton School's Vice Dean for Global Initiatives, Mack Professor of Management and Co-Director of the Mack Institute for Innovation Management, said, "Taking into account Indonesia's role as the largest economic power in Southeast Asia and its position as an emerging world market, the Wharton School sees the establishment of strong ties and an unprecedented relationship with ASEAN member states, especially Indonesia, as vital to Wharton's continued success as a leader in global business education and research."
Professor Rhenald Kasali of Universitas Indonesia welcomes the opportunity given for Indonesian lecturers to collaborate with Wharton faculty.  "Support made available by the Tanoto Initiative at the WhartonSchool will go a long way in helping Indonesian business schools expand their international network and collaboration."
About the Tanoto Initiative:
The Tanoto Initiative comprises five program components that have been carefully crafted to support efforts of Indonesian universities to meet world-class standards of excellence in education. These programs are aimed at providing a solid platform to facilitate an exchange of knowledge and ideas between the universities and the Wharton School. 
The five program components are:
Global Faculty Development Program
This Program will send faculties in selected Indonesia universities to the Wharton School for faculty development and collaborations.
Faculty International Seminars
The Faculty International Seminars will take groups of faculty to selected countries in ASEAN, with special focus in Indonesia, to gain first-hand exposure on business issues related to their research and teaching. Faculty members will interact with colleagues and have extensive knowledge exchange at partner universities and with business and political leaders.
Faculty Research Grants
Wharton faculties will research topics within ASEAN and Indonesia to increase curriculum development and further expand the nexus of knowledge in this part of the world.
Global Modular Course
The Wharton School will create academic courses tailored particularly to the ASEAN and Indonesian context. Students may also receive funding for educational trips within the ASEAN region.
Wharton Scholarships and Fellowships
Scholarships and fellowships will be given to Indonesian students to study at the Wharton School.
About Tanoto Foundation International
Founded by Mr. Sukanto Tanoto and Mrs. Tinah B. Tanoto, Tanoto Foundation strives to be a center of excellence in poverty alleviation through education, empowerment, and enhancement of quality of lives. Tanoto Foundation's mission is to work with communities and partners to address root causes of poverty in countries where the Tanoto family has significant presence. Tanoto Foundation contributes to poverty reduction by developing and implementing innovative programs; building capacity of and empowering the beneficiaries; working with partners and supporting programs implemented by partners; and documenting and sharing best practices with the public.
To date, Tanoto Foundation in Indonesia has provided over 20,000 scholarships, built several schools and education facilities that produced 27,000 graduates, developed 60,000 hectares of Community Livelihood Plantations and created more than 1,800 jobs in local communities through Small to Medium size Enterprise (SME) programs.
About the Wharton School of the University of Pennsylvania
Founded in 1881 as the first collegiate business school, the Wharton School of the University of Pennsylvania is recognized globally for intellectual leadership and ongoing innovation across every major discipline of business education. With a broad global community and one of the most published business school faculties, Wharton creates ongoing economic and social value around the world. The School has 5,000 undergraduate, MBA, executive MBA, and doctoral students; more than 9,000 annual participants in executive education programs; and a powerful alumni network of 92,000 graduates.
For more information, please visit www.tanotofoundation.org  or contact:
Erista Indrawati
Communications Manager
Tanoto Foundation
Phone: +62 21 392 3189
Fax: +62 21 392 3324
Email: erista_indrawati@tanotofoundation.org