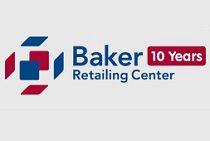 [feather_share]
Leader from retailing industry and university realms to convene for special gala
What:
The 
Jay H. Baker Retailing Center
 at the Wharton School of the University of Pennsylvania is celebrating its tenth anniversary with a gala at the Annenberg Center on the Philadelphia campus on November 19. This interdisciplinary research center, led by Wharton marketing professor Barbara Kahn, was established by Patty and Jay Baker, a 1956 Wharton graduate and the former President of Kohl's Corporation, to be the global leader in retail knowledge and education through cutting-edge academic research, joint academic-industry programs, student and alumni activities, global initiatives, and career placement.
"Retailing is changing and getting more complex every day. We want to support the industry by getting our faculty to think about challenging business questions that are at the top of retailers' agenda. Our students benefit from it through the curriculum," explains Barbara Kahn, the Director of the Baker Retailing Center. The center works with a C-level industry advisory board and accomplished Wharton faculty thought leaders to foster the exchange of ideas and initiate collaboration. "We've been able to get the industry and academia to work together. It's something we've nurtured and built, and it's really working now," says Jay Baker.
Accomplishments: The Baker Retailing Center has expanded the Wharton School's scope of content expertise to retailing, leveraging the School's interdisciplinary faculty and tapping into a high-caliber industry network for classroom speakers, academic-industry projects, and career mentoring. In addition to a retail curriculum and career placement, the Baker Retailing Center has addressed the fast-paced changes in retailing through knowledge creation activities such as industry-academic conferences, roundtables, and industry-relevant research under the theme of "retailing in a digital, mobile world." Individual programs have included the blurring boundaries between retailing and advertising, online-offline interaction, impact of social media on the omni-channel process, how customer and employee emotions can be managed and leveraged, and sustainability in retail. The Center's activities over the last decade have raised the recognition of retail as an academic discipline and business career across the Penn campus and have greatly enhanced students' interest in retail management careers. In the most recent academic year, the number of undergraduate and MBA students taking full-time or internship positions in retail has increased to a total of about 160.
Keynote speakers at the 10th anniversary gala include:
     Jay Baker, former President, Kohl's Corporation
    Amy Gutmann, President, University of Pennsylvania
    Barbara Kahn, Wharton Professor of Marketing and Director of the Baker Retailing Center
    Terry Lundgren, CEO, Macy's
    Thomas S. Robertson, Dean and Professor of Marketing, the Wharton School
Earlier in the day, Neil Blumenthal, co-founder and co-CEO of Warby Parker and a 2010 Wharton MBA alumnus, will meet for a talk and discussion with students.
Scheduled to attend the gala are senior Wharton and Penn faculty and administrators and an illustrious list of industry executives. The attending board members include:
    David Jaffe, President and CEO of the Ascena Retail Group
    Brendan Hoffman, President and CEO of Bon-Ton Stores
    Stacey Bendet, Founder, CEO and Creative Director of Alice + Olivia
    Steven Silverstein, President and CEO of Spencer's
    David Trone, President of Total Wine & More
    Sharen Turney, President and CEO of Victoria's Secret
    Oscar Feldenkreis, President and COO of Perry Ellis International.
Other expected attendees include: the co-founder and co-CEO of Warby Parker and Wharton alumnus Neil Blumenthal; Rent the Runway President Beth Kaplan; the President of the Fashion Institute of Technology (FIT), Joyce Brown, as well as the Dean of the Jay and Patty Baker School of Business and Technology at FIT, Steven Frumkin; Ellen Davis, Senior Vice President of the National Retail Federation.
Retail executives from the Philadelphia area expected to attend include Destination Maternity CEO Ed Krell and President Chris Daniel; Five Below Chairman David Schlessinger and CEO Thomas Vellios; eBay Enterprise CEO Christopher Saridakis; Lilly Pulitzer President Brad Bradbeer; Urban Outfitters, Inc. Chief Strategy Officer Matthew Kaness and Chief Talent Officer William Cody, who previously was the Baker Retailing Center's Managing Director; COO of The Jones Group, Cynthia DiPietrantonio; FashInvest CEO David Freschman; DreamIt Ventures Managing Director Karen Griffith Gryga; and MentorTech Ventures Managing Director Michael Aronson.
For more information about the Baker Retailing Center, please visit http://www.wharton.upenn.edu/bakerretail.
About the Wharton School
Founded in 1881 as the first collegiate business school, the Wharton School of the University of Pennsylvania is recognized globally for intellectual leadership and ongoing innovation across every major discipline of business education. With a broad global community and one of the most published business school faculties, Wharton creates ongoing economic and social value around the world. The School has 5,000 undergraduate, MBA, executive MBA, and doctoral students; more than 9,000 annual participants in executive education programs; and a powerful alumni network of more than 92,000 graduates.
About the Jay H. Baker Retailing Center 
The Jay H. Baker Retailing Center, an interdisciplinary industry research center at the Wharton School of the University of Pennsylvania, was established in 2002 and expanded in 2010 through generous gifts by Jay and Patty Baker. Jay Baker, former president of Kohl's Corporation, is a graduate of the Wharton School, class of 1956.
Since retail is the largest industry in the United States, it was fitting that the nation's first business school would join with industry leaders to establish an unparalleled partnership for retail research, education, and practice. Working with our faculty, students, alumni, and industry partners, the Baker Center is building the premier retailing center in the world, and has become the epicenter of retailing at the Wharton School and the University of Pennsylvania.