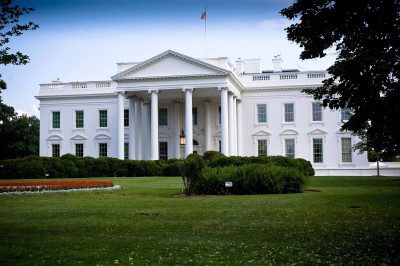 Wharton School Dean Geoffrey Garrett was invited to attend a convening of business schools hosted by the White House Council on Women and Girls and the Council of Economic Advisers August 5, 2015. The convening brings together leaders from the business and business school communities as well as other stakeholders for a conversation on recruiting, training, and retaining leaders for the 21st-century workplace and the importance of implementing policies that work for families.
The Wharton School is a leader among its peers in gender diversity. Wharton attracts more women than virtually any other MBA program, boasting the highest percentage of any business school in the world. The MBA class of 2016 is comprised of 40% women. Through dedicated admissions receptions, alumni mentoring, deep partnerships with external groups including the Forte Foundation and strong student leadership opportunities as illustrated by the Wharton Women in Business club, the Wharton MBA network opens limitless opportunities for professional and personal advancement.
To inform today's convening of business and business school leaders, the Council of Economic Advisers will release a new Issue Brief highlighting the unique barriers that women face in business careers and the need for business schools and the business community alike to work together to encourage women's success. Following today's event, the best practices will be housed on the website of AACSB International (the Association to Advance Collegiate Schools of Business).
About the Wharton School
Founded in 1881 as the first collegiate business school, the Wharton School of the University of Pennsylvania is recognized globally for intellectual leadership and ongoing innovation across every major discipline of business education. With a broad global community and one of the most published business school faculties, Wharton creates economic and social value around the world. The School has 5,000 undergraduate, MBA, executive MBA, and doctoral students; more than 9,000 participants in executive education programs annually and a powerful alumni network of 94,000 graduates.