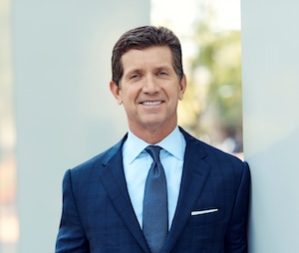 PHILADELPHIA, PA, June 15, 2018 – The University of Pennsylvania is pleased to announce a gift of $1 million from Johnson & Johnson to the School of Nursing and the Wharton School. This investment launches the Nursing/Wharton Impact Scholars Loan Program, a program that will increase the number of health care leaders with expertise in both business and clinical care by offering financial aid, and provide underserved communities with greater access to health professionals.
The Nursing/Wharton Impact Scholars Loan Program will provide forgivable loans to students pursuing the rigorous five-year dual degree through the Nursing and Health Care Management (NHCM) program, which awards undergraduate degrees from Penn Nursing and the Wharton School. NHCM students complete a demanding schedule of clinical placements and academic classes, which prepares them to become transformative practitioners and leaders. Limited financial aid beyond the standard fourth year of study can prevent completion of the program.
As part of its ongoing commitment to advancing health and wellbeing, Johnson & Johnson saw an opportunity to devote resources to these future leaders and impact the future of health care. The Impact Scholars Loan, for fifth-year students, is forgivable in exchange for graduates working with underserved communities or populations for a one- to two-year period. Twenty-five NHCM students will receive this initial distribution of financial aid over the next seven years.
"Healthcare is personal—it impacts all of us. And we believe we have a responsibility to advocate for this dynamic profession. We need more people with a passion to serve others, a spirit of ingenuity, and a relentless drive for innovation. They're out there, and this scholarship will help Penn find them, and continue to nurture and support them," said Alex Gorsky, WG '96, Chairman and CEO, Johnson & Johnson. "Our students are tomorrow's leaders. And by investing in them, we will continue to improve human health."
There are currently about 3,960 federally-designated Health Professional Shortage Areas across the U.S. with approximately 46 million residents. Medically underserved communities and populations, both adults and children, typically suffer higher health disparities than those with access to health professionals.
Antonia M. Villarruel, the Margaret Bond Simon Dean of Nursing said, "Johnson & Johnson has been a critical supporter of Penn Nursing and the nursing profession for many years, and their latest investment demonstrates how strategically they think about their role in improving health care. These students are future leaders who will advance science and deliver solutions, shape policy and practice, and engage communities to promote health, particularly in medically underserved communities."
"We are so pleased that Johnson & Johnson has provided this fantastic opportunity to Wharton and Penn Nursing," said Wharton Dean Geoff Garrett. "Alex Gorksy's vision and commitment, both to our exceptional students and to communities without adequate health services, is a real inspiration. The Impact Scholars Loan will empower us to attract and retain even more of the best and brightest nursing business leaders, each of whom will make a huge difference to public health throughout their careers."
About the University of Pennsylvania School of Nursing
The University of Pennsylvania School of Nursing is one of the world's leading schools of nursing. For the third year in a row, it is ranked the #1 nursing school in the world by QS University and is consistently ranked highly in the U.S. News & World Report annual list of best graduate schools. Penn Nursing is currently ranked #1 in funding from the National Institutes of Health, among other schools of nursing. Penn Nursing prepares nurse scientists and nurse leaders to meet the health needs of a global society through research, education, and practice. Follow Penn Nursing on: Facebook, Twitter, LinkedIn, Instagram & YouTube.
About the Wharton School
Founded in 1881 as the first collegiate business school, the Wharton School of the University of Pennsylvania is recognized globally for intellectual leadership and ongoing innovation across every major discipline of business education. With a broad global community and one of the most published business school faculties, Wharton creates economic and social value around the world. The School has 5,000 undergraduate, MBA, executive MBA, and doctoral students; more than 9,000 participants in executive education programs annually; and a powerful alumni network of 96,000 graduates.
###