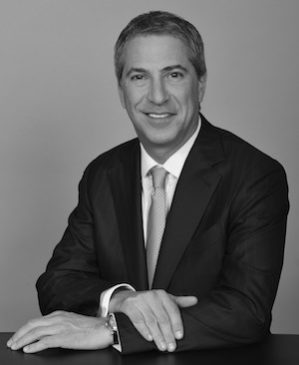 PHILADELPHIA, September 6, 2018 — The University of Pennsylvania is pleased to announce a $2 million gift to the Behavior Change for Good Initiative from Marc J. Leder, W'83, which promises to accelerate the effort to solve the problem of enduring behavior change.The donation establishes the Marc J. Leder Behavior Change for Good Term Fund at the School of Arts and Sciences and the Wharton School.
The Behavior Change for Good Initiative (BCFG) unites scientists in the social sciences, medicine, computer science, and neuroscience in an extraordinary interdisciplinary effort to change behavior for good.BCFG collaborators are developing an interactive digital platform to improve daily decisions about health, education, and financewith the goal of making change stick in real-world settings.
"The daily choices we all make about what to eat, what medicines to take, what classes to attend, and whether to set aside some savings have a profound impact on our lives today and into the future," says Leder. "These decisions are based on deep-seated behaviors that are influenced by culture and experience. Sun Capital has long been focused on the imperative to foster a productive and respectful workplace culture at our companies, so I believe this science-based approach to measuring and driving behavior change offers tremendous promise."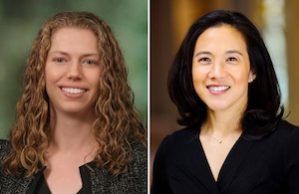 Mr. Leder is co-founder and co-chief executive officer of Sun Capital Partners, Inc., a global private equity firm focused on identifying companies' untapped potential and leveraging its deep operational and financial resources to transform results. Since 1995, Sun Capital has invested in more than 360 companies worldwide across a broad range of industries and transaction structures with revenues of approximately $50 billion.
"We are deeply grateful for Marc Leder's visionary gift to the Behavior Change for Good Initiative — an exemplary model of scaled interdisciplinary collaboration that will address pressing challenges affecting health, academic success, and financial security," said Geoffrey Garrett, Wharton's Dean, Reliance Professor of Management and Private Enterprise, and professor of political science. "Penn and Wharton's data-driven research will create insights, knowledge, and tools to transform lives for the better — and we're delighted that Marc is a part of this."
"Collaboration across disciplines is at the heart of truly groundbreaking research," said Steven J. Fluharty, Dean of Penn Arts and Sciences and Thomas S. Gates, Jr. Professor of Psychology, Pharmacology, and Neuroscience. "I'm grateful that Marc shares that belief — his tremendous gift empowers a novel, interdisciplinary approach to a ubiquitous challenge."
About the School of Arts and Sciences
The School of Arts and Sciences forms the intellectual core that has established Penn as one of the world's leading research universities. The largest of Penn's academic divisions, the School is home to 27 departments that represent a full range of disciplines in the humanities, social sciences, and natural sciences. The College, Penn Arts and Sciences' undergraduate division, enrolls 6,500 students and provides the liberal arts foundation for all Penn undergraduates. The School's Graduate Division offers rigorous doctoral and master's programs in more than 30 graduate groups, and the College of Liberal and Professional Studies offers a wide range of options to encourage lifelong learning.
About the Wharton School
Founded in 1881 as the first collegiate business school, the Wharton School of the University of Pennsylvania is recognized globally for intellectual leadership and ongoing innovation across every major discipline of business education. With a broad global community and one of the most published business school faculties, Wharton creates economic and social value around the world. The School has 5,000 undergraduate, MBA, executive MBA, and doctoral students; more than 9,000 participants in executive education programs annually; and a powerful alumni network of 98,000 graduates.
###