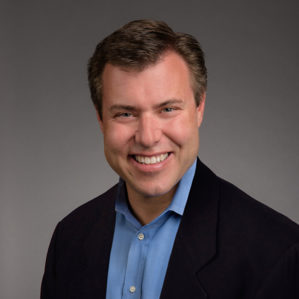 PHILADELPHIA, February 5, 2019 — The Wharton School of the University of Pennsylvania is pleased to announce a $2 million gift from Robert Katz, W'88, and his wife Elana Amsterdam to expand the People Lab, a research and education ecosystem built by Wharton People Analytics (WPA) to help people identify and develop qualities vital to their long-term success.
The People Lab uses a digital platform to develop and administer a broad collection of scientifically grounded assessments linked to personalized learning and experiential programs. At the core of these assessments is research by leading Wharton and Penn faculty on grit, generosity, humility, and ambition, which provides game-changing opportunities for students and their career fulfillment and trajectories.
The Katz Fund will support continued development of the People Lab's infrastructure, education, and research. The impact will extend from undergraduate and MBA students to executive education students and external clients. Major milestones anticipated through Mr. Katz's support include the refinement of assessment tools used to further the individual development of students, executive coaches, and organizational partners as well as best-in-class research, education, and technology resources.
"The greatest asset for most organizations today is their people," said Wharton Dean Geoffrey Garrett. "Rob's incredible gift will allow People Lab to develop cutting-edge, data-based tools not only to help organizations recruit the best talent but also to help people grow in their careers and fulfill their aspirations. People Lab's work will be invaluable not only to organizations outside the university but also to Wharton as we strive to personalize the world-class education our students receive."
Mr. Katz's gift will scale the People Lab's capacity to advance the science and practice of assessment and development in organizations, building on the success of the People Lab's pilot programs. The pilots advanced the development of the lab's core assessments and its delivery platform, serving a select group of Wharton MBA candidates with new character trait assessments and action plans to advance their professional growth.
"In today's ever-changing business landscape, the core driver of long-term success is the strength of the talent throughout an organization," said Mr. Katz. "I feel fortunate to be able to provide early support towards the creation of the Wharton People Lab, to better use data and analytics to broaden our understanding of how to assess and develop great business leaders."
Mr. Katz and Ms. Amsterdam have made several important contributions to the University of Pennsylvania since Mr. Katz graduated from the Wharton School in 1988. They have supported undergraduate financial aid for students in the Jerome Fisher Program in Management & Technology, Professor Sigal Barsade's research on emotional intelligence, and the Penn Fund. Mr. Katz serves on the Leadership Advisory Board of the McNulty Leadership Program. He is the chief executive officer of Vail Resorts, a premiere mountain resort company and leader in luxury lodging experiences.
About the Wharton People Lab
Wharton People Lab is a core project of Wharton People Analytics (WPA). With research as its intellectual backbone, WPA partners with organizations to educate the next generation of organizational leaders by conducting research and translating research into practice. The People Lab seeks to create and sustain a diverse network of stakeholders including students, executive education participants, alumni, faculty, and external partners.
About the Wharton School
Founded in 1881 as the first collegiate business school, the Wharton School of the University of Pennsylvania is recognized globally for intellectual leadership and ongoing innovation across every major discipline of business education. With a broad global community and one of the most published business school faculties, Wharton creates economic and social value around the world. The School has 5,000 undergraduate, MBA, executive MBA, and doctoral students; more than 13,000 participants in executive education programs annually; and a powerful alumni network of 98,000 graduates.
###