PHILADELPHIA, June 19, 2019 — Dean Geoffrey Garrett has announced that Angela Bostick will join the Wharton School on Monday, August 5 as Chief Marketing and Communications Officer. In that role, Bostick will lead the Marketing and Communications Department, which contributes to the growth of Wharton revenue and brand reputation.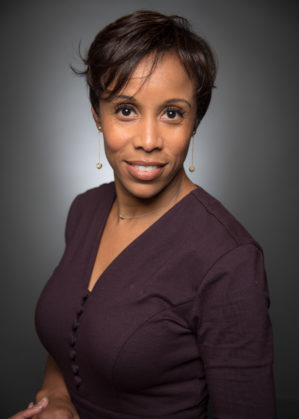 Currently serving as the Chief Growth Officer at Emory University's Goizueta Business School, Bostick brings a wealth of experience to Wharton, having spent more than 10 years leading the marketing activities at Goizueta after a decade of valuable experience in private industry. She succeeds Elizabeth Williams who has been Interim Chief Marketing and Communications Officer since March 2018.
"I am very excited that Angela Bostick will apply her deep expertise in business development, marketing strategy and brand management to the benefit of the Wharton School," said Dean Garrett. "As well, I am exceedingly grateful to Liz Williams for her tireless efforts in laying the groundwork for Wharton Marketing and Communications' future success."
At Goizueta, Bostick oversees marketing and communications for the school as well as strategic pipeline development for non-tuition revenue areas, which include sponsorships, corporate philanthropy and executive education. Through her career Bostick has gained extensive experience leading key marketing and communications initiatives, including managing media relations, developing CRM strategy and directing digital, social and traditional marketing across degree and non-degree programs. Bostick's tenure at Goizueta is notable for the strong relationships she has built across the school and throughout Emory University. She is recognized for being a strategic leader who collaborates effectively with faculty, staff, students, alumni, corporate partners and other key stakeholders.
Prior to joining Goizueta, Bostick was Marketing Manager for the Atlanta Falcons of the National Football League and previously worked for both PepsiCo and Procter & Gamble. She holds a BA from the University of Virginia, where she was twice named an NCAA All-American in Track & Field. She earned an MBA in Marketing and Strategy at Goizueta.
About the Wharton School
Founded in 1881 as the world's first collegiate business school, the Wharton School of the University of Pennsylvania is shaping the future of business by incubating ideas, driving insights, and creating leaders who change the world. With a faculty of more than 235 renowned professors, Wharton has 5,000 undergraduate, MBA, executive MBA, and doctoral students. Each year 18,000 professionals from around the world advance their careers through Wharton Executive Education's individual, company-customized, and online programs. More than 98,000 Wharton alumni form a powerful global network of leaders who transform business every day. For more information, visit www.wharton.upenn.edu.