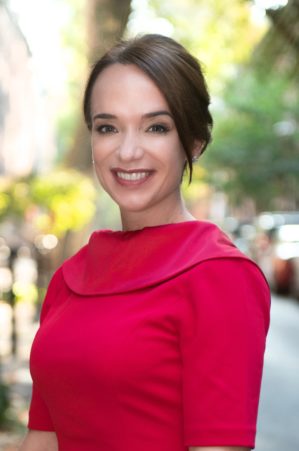 PHILADELPHIA, October 23, 2019 — Penn President Amy Gutmann and Wharton Dean Geoff Garrett are pleased to announce the appointment of Cait Lamberton as the inaugural Alberto I. Duran President's Distinguished Professor at the Wharton School of the University of Pennsylvania, effective July 1, 2019.
The Alberto I. Duran President's Distinguished Professorship was endowed by Mr. Alberto I. Duran, WG'93, and his wife Inma Duran with a generous gift.
Professor Lamberton joined the Wharton School from the University of Pittsburgh's Joseph M. Katz Graduate School of Business, where she served as an associate professor and Ben L. Fryear Chair of Marketing. She specializes in consumer psychology and behavior, focusing on positive behavior change in education, finance, wellness, and the sharing economy. Professor Lamberton is a team scientist in the Behavior Change for Good Initiative at the University of Pennsylvania and a member of the National Academy of Sciences' Commission on Reducing Food Waste in the United States. She has received numerous awards, including the Erin Anderson Award, given to the American Marketing Association's top emerging female scholar and mentor. Professor Lamberton was named in Poets & Quants' Top 40 Business School Professors under 40 and Fortune's Top 10 Business School Professors under 40.
"I am delighted that Cait Lamberton has joined the Penn faculty, where her pathbreaking work will exemplify how rigorous scholarship on consumer psychology and behavior can have a transformative impact on lives and communities," said Penn President Amy Gutmann. "I am especially appreciative of the support that Inma and Alberto Duran have provided to establish the Alberto I. Duran President's Distinguished Professorship. Alberto is an exemplary leader at Penn, and he knows well the importance of endowed professorships to attract and retain the very best scholars to advance knowledge for the good of the world."
President's Distinguished Professorships enable the University of Pennsylvania to recruit and retain eminent faculty members with research and teaching expertise in areas identified by the president as high priorities for the Penn Compact 2020.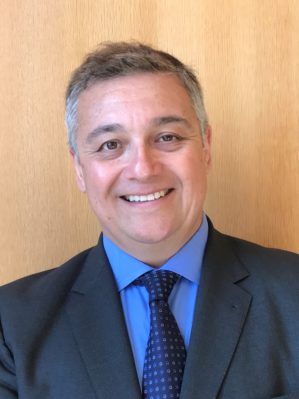 "I am profoundly grateful to Alberto and Inma Duran for their vision in creating this faculty chair, which makes Professor Lamberton's appointment possible," said Wharton Dean Geoff Garrett. "Professor Lamberton is an outstanding teacher and scholar, whose research seeks innovative solutions to some of the most pressing and complex challenges in consumer finance and health, and access to food and education. It is my pleasure to welcome her to Wharton."
Mr. Duran said, "Inma and I are thrilled to support the vital work of Wharton's esteemed faculty. We will eagerly follow Professor Lamberton's scholarly career as she inspires students and charts new paths in consumer behavior research to the benefit of so many."
Alberto Duran is founder and chief executive officer of Mundivox Communications. Mr. Duran serves on the Board of Trustees of the University of Pennsylvania, the Wharton Board of Overseers and Campaign Cabinet, the Lauder Institute Board of Governors, and the Penn Alumni Board of Directors. In 2012, Mr. and Mrs. Duran endowed a fund to support undergraduate financial aid with a special focus on Latin American students at the Wharton School and have also supported The Wharton Fund and the Wharton Global Forums.
About the Wharton School
Founded in 1881 as the world's first collegiate business school, the Wharton School of the University of Pennsylvania is shaping the future of business by incubating ideas, driving insights, and creating leaders who change the world. With a faculty of more than 235 renowned professors, Wharton has 5,000 undergraduate, MBA, executive MBA, and doctoral students. Each year 18,000 professionals from around the world advance their careers through Wharton Executive Education's individual, company-customized, and online programs. More than 99,000 Wharton alumni form a powerful global network of leaders who transform business every day. For more information, visit www.wharton.upenn.edu.
###