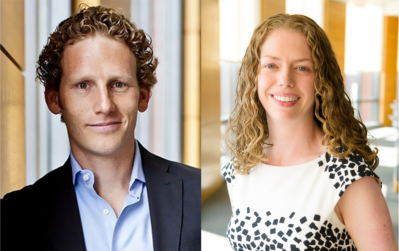 LONDON, May 25, 2023—For the fourth year, Sage has awarded 10-Year Impact Awards to three research articles that have had a lasting influence over the past decade. The awards are given to the authors of three papers published in Sage Journals in 2012 that have received the most citations in the 10 years since than all other studies published in the same year.
The three winning papers are:
"The Nature and Organization of Individual Differences in Executive Functions: Four General Conclusions" by Akira Miyake and Naomi P. Friedman in Current Directions in Psychological Science
"What We Know and Don't Know About Corporate Social Responsibility: A Review and Research Agenda" by Herman Aguinis and Ante Glavas in the Journal of Management
"What Makes Online Content Viral? by [Wharton Professors] Jonah Berger and Katherine L. Milkman in the Journal of Marketing Research
"Short-term measures of research impact fail to account for the many ways in which scholarship continues to inform research, policy and practice in the years and decades after publication," said Ziyad Marar, president of global publishing at Sage. "Scholarship in the social and behavioural sciences is frequently undervalued by such metrics, with citations and other measures of impact in these disciplines accruing over longer time spans. As an independent publisher, Sage is free to think beyond traditional impact metrics to promote a broader perspective on research excellence that celebrates the significant and enduring contributions of the social and behavioural sciences."
The 10-Year Impact Awards form part of Sage's work to improve the methods used to measure the impact of research in the social and behavioral sciences (SBS). Marar's essay "On Measuring Social Science Impact" in Organization Studies discusses the importance of looking beyond citation-based metrics to understand the broad impact of SBS. A series of responses to this essay from scholars in these fields is available to read on Social Science Space.
More information about Sage's work in the impact space can be found in the recently published Sage Independence with Impact Report.
###